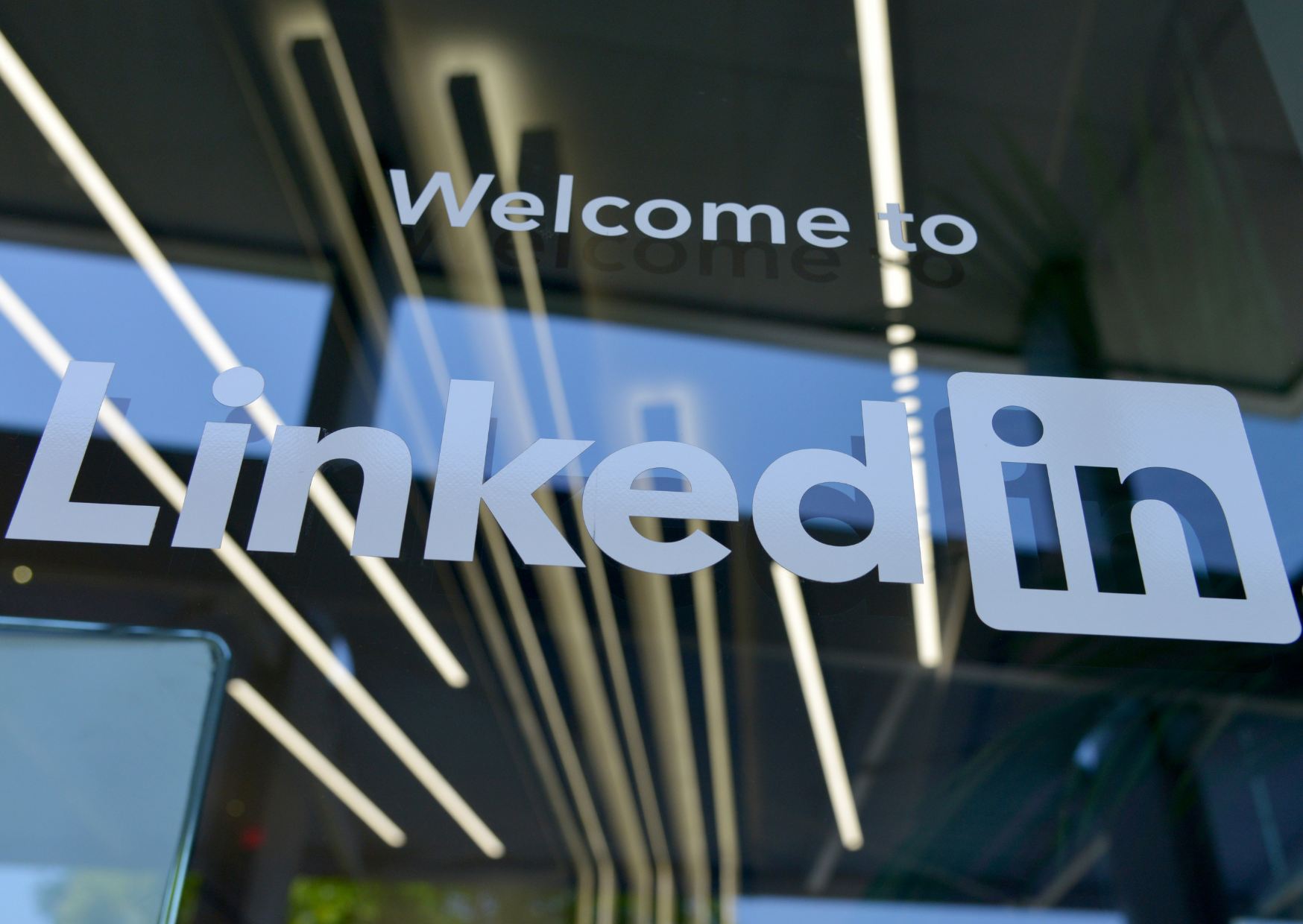 ​It's no secret that LinkedIn is the best place to start building your professional reputation, but how do you start?
What is a personal brand?
"Your personal brand is what people say about you when you leave the room."
A personal brand is your reputation, and it will follow you wherever you go. In the professional world, your personal brand not only helps define who you are but also provides insight to future employers into what kind of employee or business partner you'll be.
Your personal brand should be built around who you are as a person and not just what you do as a profession, so it's important that when defining yourself you consider factors like:
What are my strengths?

What are my weaknesses?

What are my hobbies/interests outside of work?
Building a personal brand on a professional platform like LinkedIn can be a powerful way to connect with like-minded professionals, establish yourself as a thought leader in your industry, and advance your career.
Here is how we would get started.
Define your brand - Once you have a clear understanding of your personal brand, you can start building your profile and content around it.
Consider all factors of your life i.e. if you're a volunteer - add that to your profile. It can be a great talking point and ice breaker. Look for inspiration in your peers' profile, see how they craft or reflect their brand in their profile.
Optimise your profile - Your LinkedIn profile is the cornerstone of your personal brand on the platform. Make sure your profile is complete and optimised for search. This means using keywords that are relevant to your industry.
For example if you are looking for a digital marketing role, you could use "Brand management", or "Search engine optimisation". If you are looking for a Cloud related role, you could use keywords such as "GCP", or "Docker".

Ensure that your profile is up-to-date with your current job title, experience, and skills. Do use a professional photo that encapsulates your personality, and take advantage of features like the header photo, headline and "About" sections to showcase your personal brand.
Create high-quality content - Creating and sharing high-quality content is key to building your personal brand on LinkedIn, making you visible and appear on your connections' feeds.
This can include posting articles, videos, infographics, and other types of content that are relevant to your industry and showcase your expertise. It does not necessarily have to be original content. If you've read an interesting article or saw an interesting content on your feed, repost it and share your thoughts. Be sure to share your content with your network and engage with others' content as well. Visibility is key here.
Engage with others - While liking a post is a quick way to show your support, if you want to be noticed, you need to take the time to leave a thoughtful comment.
Just like Facebook, your connections will be able to see what you write, so make sure your thoughts are aligned with your brand.
Network, network, network! - Singapore is a small city and we benefit massively from having connections with various professionals in our lives. You'll be amazed at how willing people are to help you.
Whilst networking online can be daunting, it is important to take the first step. This could be asking to connect with somebody you've seen speak and thanking them for a key takeaway, or sharing the impact you felt from an article they posted. Networking can help you gain exposure to new industries and learn about different career paths while you build relationships with people who can open doors for you in your career.

Networking provides an invaluable opportunity to gain exposure to diverse industries and expand your knowledge by engaging with professionals from different fields. When connecting with others, it's essential to showcase your personality and offer value through meaningful interactions, fostering authentic relationships that can lead to mutual growth and learning.
Developing a strong personal brand on LinkedIn is a continuous journey, so don't be discouraged if you don't witness immediate results. Embrace the process and keep refining your approach through practice and constant improvement. With dedication and perseverance, your efforts will surely yield rewarding outcomes in the long run. ​