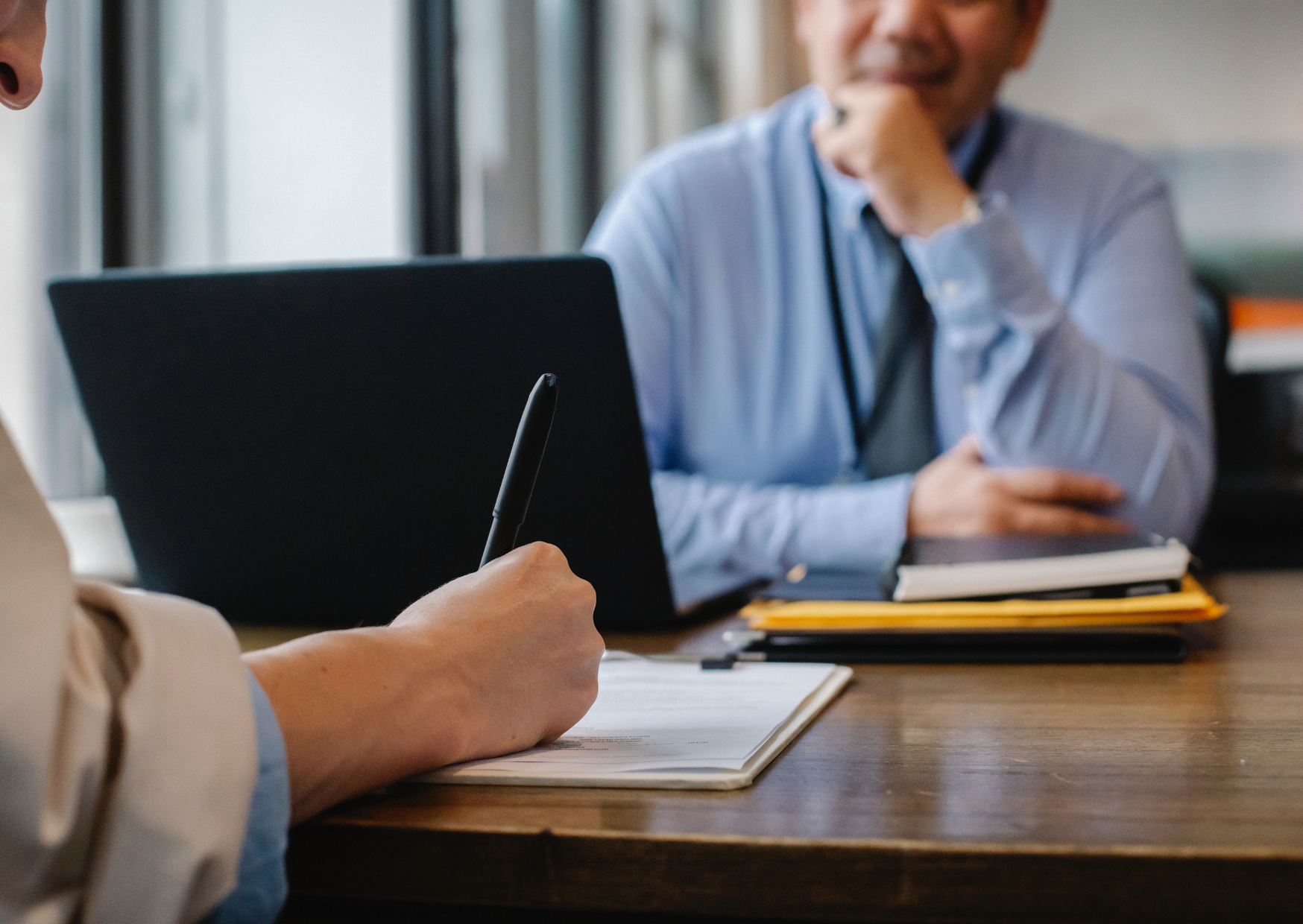 When it comes to applying for a job, one important document you'll need is your CV. A CV, or curriculum vitae, also called resume, is a document that outlines your education, work experience, skills, and achievements. It's your chance to showcase your experiences and capabilities to potential employers to make a great first impression.
However, creating a CV can be a daunting task, especially if you're not sure where to start. How do you know what information to include, or how to format your CV in a way that will catch an employer's attention? From choosing the right format to highlighting your achievements, we'll cover everything you need to know to create a CV that will get you noticed. This, together with our LinkedIn personal branding blog post, will help you to stand out from all the other applicants.
Your CV is generally broken down into a few sections; a summary, your work experience, your education, your skillset and your contact details and anything else you feel is relevant e.g. volunteering experience or award won. The following tips can be applied to the whole CV:
Keywords
Before you start writing or updating your CV, it's good practice to take a look at some of the potential roles on your target list and look at the job descriptions carefully to identify the keywords used to describe the skills, qualifications, and experience required for the job. Incorporating these keywords in your CV is a tried and tested way to ensure you're standing out. Try and add keywords to your summary, within your experience or within a list of skills. For example, if the job description mentions "project management," include specific examples of projects you've managed and use the keyword "project management" in your descriptions.
ATS and formatting
Usually, if you're applying for a role on a company website, they will be using an ATS (applicant tracking system), a tool used by many companies to manage their recruitment process. It automatically scans and sorts resumes and job applications, allowing recruiters and hiring managers to quickly identify candidates who meet the job requirements.
When it comes to formatting your CV for an ATS, there are a few things you should keep in mind.
Use a simple and clean format that avoids fonts, graphics or colours that may not be easily readable by the ATS. Ideally, submit your CV in Word format. You can find many free downloadable CV templates online if you don't want to start from scratch.

As we mentioned earlier, keywords will be your strength here as the software digitally scans your CV for these. You want to be identified!

Use standard headings for different sections of your CV like 'Work Experience', 'Education' and 'Summary' so that the ATS can filter these appropriately.
CV targeting
A targeted resume focuses on a specific job opening. You may have a few variations of your CV depending on the types of roles you're applying for. For example, within 'marketing', there could be a different CV for 'digital marketing', 'growth marketing', 'marketing communications', etc. Prepare each CV slightly differently to highlight the skills and experience relevant to a particular position.
To save time, have a core CV but edit the 'Career Summary' or headline to suit the position (usually 2-4 sentences). Research the company to see the profile of people they employ and the company culture, then highlight ways you can complement the organisation. Recognise that not all your accomplishments are relevant to the industry/role. You can use a tool like https://www.jobscan.co/ to check your CV for readability and optimisation.
How to overcome 'red flags'
A red flag is something that will cause a potential employer or recruiter to doubt your suitability for a role. Employers these days are more empathetic to gaps in your resume than they might've been before, however, there are 3 situations where you might need to provide a little more detail:
Employment gaps - explain how you filled your time with relevant activities, consulting, or contract work.

Job hopping - focus on your accomplishments rather than the time spent in each role. Emphasise how working alongside different leadership styles has contributed to your professional growth, highlighting how each experience exposed you to best practices in different types of organisations and increased your breadth of knowledge, competence, and adaptability.

Unplanned departures- whether you resigned, were laid off, or were fired, leave blame and negativity at the door. Be transparent, and explain concisely what happened, emphasising the lessons you learned and how they've contributed to your professional development.
Follow all of these tips and you should have a series of CVs ready to wow any talent acquisition partner!